TRUFFLES
from SALEIX truffle estate
DIRECT PURCHASE FROM THE PRODUCER.
Vacuum-packed for optimal preservation. Shipment by Chronopost in addition (special packaging).
TUBER MELANOSPORUM
Fresh from December to March. The rest of the year frozen under vacuum, or in jar…
TUBER AESTIVUM
Fresh, from May to August.
*Fresh : Brushed, washed, canned…
*Prix au kilos: selon le cours. 
FOIE-GRAS
Artisan canners in a previous life for more than 20 years, we continue to work the best duck livers IGP south-west, different grammages, Medallions etc.
Possibility of ordering semi-cooked foie-gras…
Chronopost shipping possible in addition.
FOIE-GRAS entier 130 g > 17.00 €
FOIE-GRAS entier 180 g > 24.00 €
MEDAILLON of FOIE-GRAS >14. 00 €
*non-contractual rates
packaged TRUFFLES
TRUFFLE SALT, WALNUT FROM PERIGORD, ETC.
Also for sale at the Domaine:
TRUFFLE JAR 25 g > 35.00 €
TRUFFLE JAR 40 g > 45. 00 €
WALNUT > 6.00 €
TRUFFLED SEA SALT > 6.00€
Others various delicacies ….
*non-contractual rates
"IMPECCABLE QUALITY, PERFECT SERVICE."
Before tasting, I participated in the guided tour: simply magical. Then I let myself be tempted by the purchase of black truffles for New Year's Eve… My hosts were impressed and delighted! What strong and bewitching aromas! And in the mouth … Even better.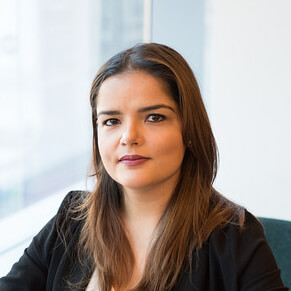 MARY WESTBROOK
OUR PRODUcTS
COME TO THE DOMAIN TO BUY YOUR TRUFFLES DIRECTLY FROM THE PRODUCER:
Truffle producers for 35 years, with a know-how inherited from father to son, and constant experimentation…
Pierre and Christine CHAMINADE offer you the fruit of their passion:
Tubers Melanosporum and Aestivum.
Fresh, vacuum packed, frozen, canned…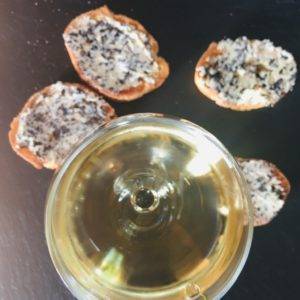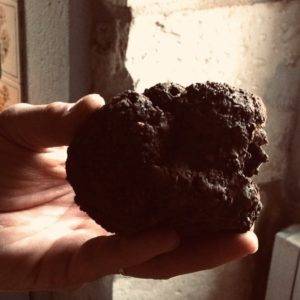 Our Gourmet Collection!
The best way to discover the Truffle is to experience it! 
Come and taste the Black Diamond of the Périgord in all its states! 
Gourmet meal on request.