English Tour & Lunch around TRUFFLE
WE WELCOME YOU WITH PLEASURE IN OUR TRUFFLE FAMILY FARM, IN ORDER TO MAKE YOU DISCOVER OUR WORLD OF TRUFFLE AND ITS SECRETS.

WE PROPOSE A GUIDED TOUR WITH TRUFFLE HUNTING AND TASTING: 20€ PER PERSON (FREE UNDER 14 YEARS OLD)
ON EMAIL RESERVATION (contact) .
ALSO A LUNCH AROUND AN HOMEMADE TRUFFLE SCRAMBLED EGGS.


INITIATIONS TO TRUFFLE GROWING -HALF DAY.


& POSSIBILITY OF GROUP VISITS WITH BUS
(PRIVATE PARKING AVAILABLE,
ON REQUEST)
TO COME TO US : FIND INFORMATION AND GPS AT THE END OF THE PAGE

40 Years
Providing the highest quality truffles and service since 1981
Producer &
Passionated
Around the house are more than 20 hectares of truffle fields, aged from 1 to 40 years, mostly made up of Pubescent and Holm oaks. We cultivate and harvest with fervour the Black Truffle of Périgord: the famous Tuber Melanosporum. This work is the fruit of decades of experiences… Because it is neither a science, nor a fixed method. It is a perpetual compromise with changing external parameters. A sharing from father to son, but also a permanent questioning, a long term investment…
A passion.

Black Truffle of Périgord
Or Tuber melanosporum :
It is without doubt the noblest of truffles… When matured in the heart of winter, it
offers a powerful and complex aromatic palette. Very musky.
Its search is an initiatory journey between secrets and mysticism, innovation and tradition… It's up to you !
White Summer Truffle
or Tuber Aestivum :

To be enjoyed fresh, with a subtle and delicate flavors of wood and herbal…
It works wonders grated fresh on pasta, risotto, or simply on buttered toast.
Come and discover the enchanting aromas of truffles with our tasting (included in the visit) or with our truffle lunch! Get your taste buds excited, emulsify your little grey cells… Let go!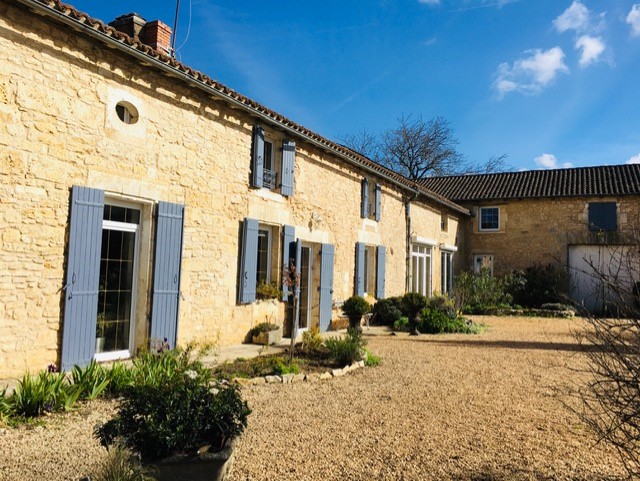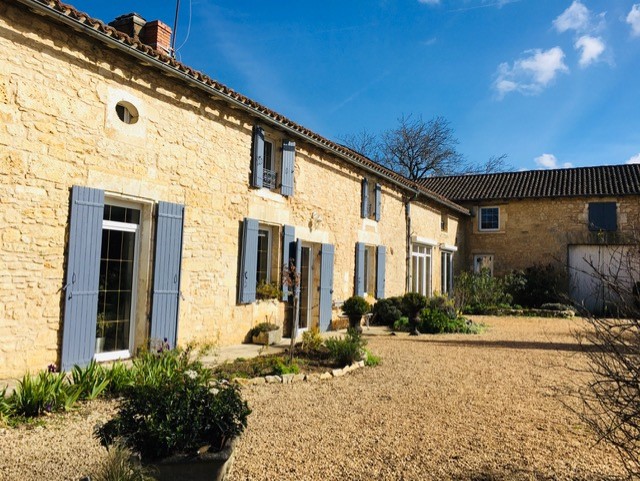 Adress
"Domaine Truffier de Saleix"
Christine et Pierre CHAMINADE
1005 route des Truffières
Lieu-dit Saleix
24420 SORGES
Latitude: 45.30077033491376
Longitude :0.8812613737884689
Tel : 00 33 6 08 45 09 48
English spoken : send an email
Contact us
FIND US. FROM PERIGUEUX/ BORDEAUX:
Drive to Sorges (Nationale road N21 between Périgueux and Thiviers)
At the roundabout turn towards SAVIGNAC LES EGLISES
Go one kilometre
Turn left at number 1005 "route des truffières" into the private road lined with white fences and holm oaks.
Drive up our pathway to our old house with blue shutters: Great you have arrived!
BEWARE ! Our place is located BEFORE the hamlet of Saleix ! If you arrive in Saleix, you will have to turn back…
FIND US. FROM SARLAT:
If you come from Sarlat, you will arrive by the small roads: Montignac+ Thenon+ Cubjac+ Savignac les Eglises.
Drive through Savignac les Eglises (direction périgueux). At the end of the village turn right towards Sorges.
Drive 6km on the D68 road.
One kilometre before Sorges, at the top of the hill & after the hamlet of Saleix (do not take the road towards Saleix, do not go into Saleix, otherwise make a U-turn) continue 300 metres and turn right in our pathway to our old house with blue shutters: Great you have arrived!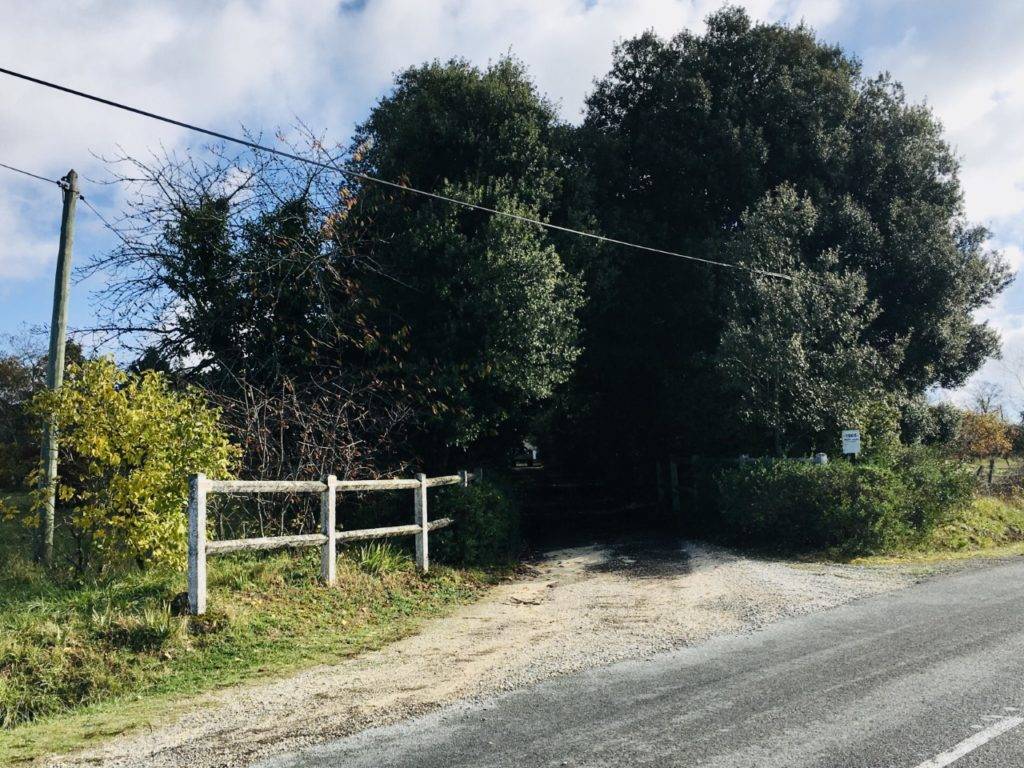 IF YOU GET LOST   :   PLEASE PHONE US! 
BEWARE : WE REMIND YOU THAT WE ARE LOCATED NEXT TO THE HAMLET OF SALEIX: 
DO NOT TAKE THE ROAD TO SALEIX! 
BUT DRIVE IN THE PRIVATE ROAD LINED WITH WHITE FENCES AND GREEN HOLM OAKS. BEFORE SALEIX. WE HAVE SIGNS IN PLACE AND ARE WAITING FOR YOU!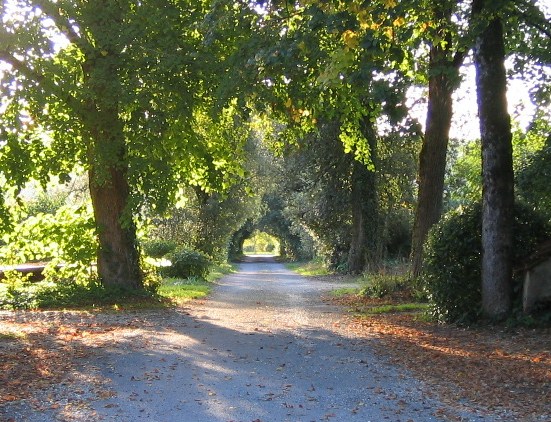 Follow us online
and on GOOGLE !